Spectacular Landscapes for Turkey Photography Tours
Turkey Photography Tours is the road map for photographers to the treasure island of Turkey.
One of the biggest investments a photographer, photography traveler and photography enthusiast can make in his life is to follow the Turkey Photography Tours route and participate in this event. 
Turkey Photography Tours, a Treasure for Photographers
Because by following this route, by participating in this event, a photographer will gain great profit, see historical artifacts, natural beauties and magnificent landscapes that are much more valuable than gold, emeralds, rubies and diamonds, and will carry them to frames that immortalize them for himself. 
Photographers will have lost of photos through Turkey Photography Tours
Like lovers who get wet in a torrential summer rain, the photographer, photography traveler and lover of photography participating in Turkey Photography Tours will be under the rain of magnificent scenery as they walk in Turkey.
He will experience the pleasure of coming face to face with wonderful views and priceless artifacts at every step, at the first point he sees, in every area and angle he turns his head.
Landscapes in Turkey Waves to Photographers
Turkey has 7 geographical regions and Istanbul is the pupil of its eye. Turkey Photography Tours is the friendly hand holding your hand as you wave to the beauties and welcome wonderful views, artifacts as old as history and magnificent cultural products from each of these 8 geographies.
Full of various riches and beauties from the Marmara to the Aegean, from the Mediterranean to the Black Sea, from Southeastern Anatolia to Eastern Anatolia, from Istanbul to Central Anatolia, Turkey offers countless opportunities to photographers.
As a photographer with Turkey Photography Tours in Turkey; you can photograph artifacts from different civilizations at every step of Istanbul; the traces of ancient civilizations in each city in the Aegean, Mediterranean, Central Anatolia, Eastern and Southeastern Anatolia, various shades of green in the Black Sea, plateaus, mountains, places where they meet with blue, like enjoying your tea. 
Turkey offers an Infinite Treasure for Photographers
Offering its guests 4 four seasons in one day in every region and offering different clothes in the same time period as the models on the fashion show, Turkey is like a mine field with different ores gushing from every inch of it for photographers. Turkey Photography Tours is the forerunner who gives photographers a tour of the mining sites.
For the Photographer, Landscapes of Turkey Are Like Jewels
Turkey Photography Tours distributes jewels at every corner, just like it is handing out gold bags to photographers in settlements that bear the seal of rich civilizations and cultures throughout the 5000-year historical process, lined up from east to west, north to south.
The Marmara Region, which is Turkey's fastest developing, and consists of cities with rich values around Istanbul, is a combination of tales, stories, history, culture and all kinds of richness for photographers, and Turkey Photography Tours is the intersection point for photographers.
Blue Mosque, Hagia Sophia, Grand Bazaar
The favorite place of photographers and tourists who first sit in the viewfinder of their cameras is the Sultan Ahmet Mosque and Hagia Sophia. Obelisks, chirping, magnificent Grand Bazaar like a canvas with a thousand and one colors of life, and Balat, Galata and Beyoğlu, whose historical and cultural beauties are like holiday candy, are the first to enter the shutter button.
The antiques and antique shops of Çukurcuma and the fishermen of Samatya that smell of sea and seaweed will also take their place in the album of your art in the shots you take.
Marmara Region is Full of Colors for Photographers 
While Turkey Photography Tours carries photographers to Yedigöller and Abant, provides a green color to your life in summer through visits to the Marmara Region, Bursa, Cumalıkızık, Sapanca, Maşukiye, Kartepe, Uludağ and Kartalkaya and fly you like a Phoenix over white snow in winter.
Photography and Balıkesir are Good Friends
Bringing the photographers, carried by the Phoenix on its huge wings, to the ruins of ancient civilizations in the Aegean Region, Turkey Photography Tours intoxicates with the beauties of Balıkesir, loads oxygen in Kazdağı National Park, and tours Ayvalık and Cunda as if they were a thousand years ago. It feeds its guests at the Devil's Table and washes them in Hasan Boğuldu Waterfall. 
Ephesus Ancient City and Aegean
Taking you back thousands of years in the ancient city of Ephesus, the favorite settlements of 5000 BC, and the Ancient City of Priene in Aydın, Turkey Photography Tours enables  you to taste the healthiest and most delicious dishes on earth by making cold-pressed olive oil in the cozy villages of the Aegean.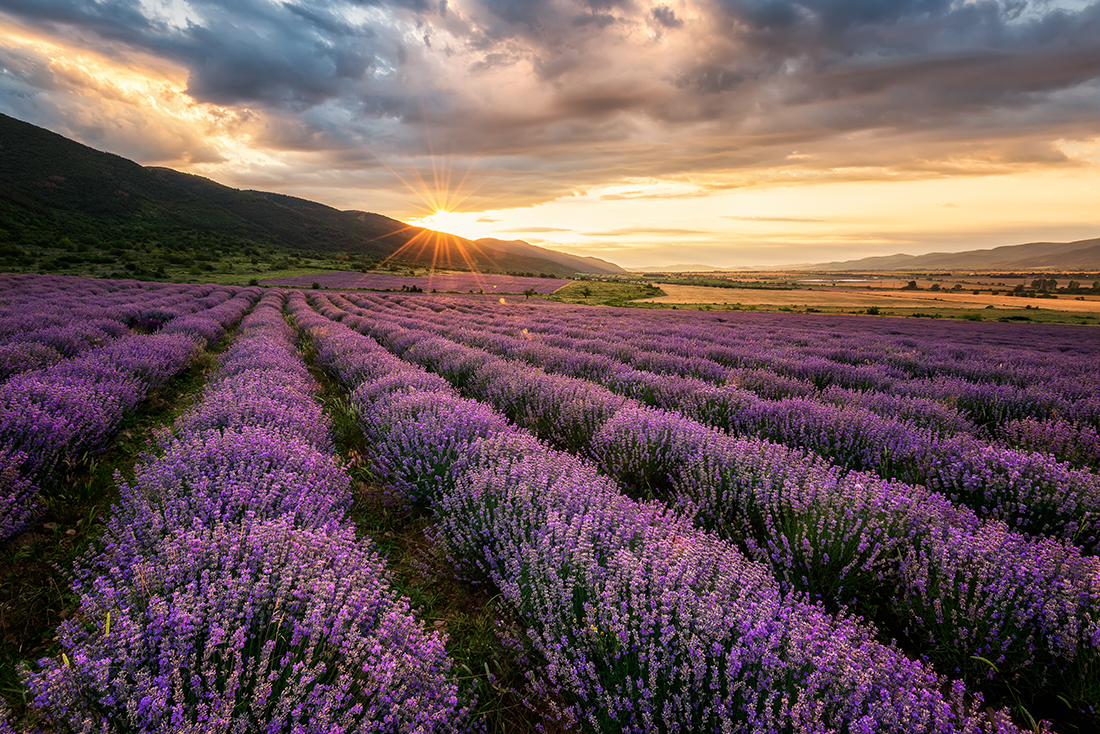 Mediterranean is Generous to Photographers
Moving photographers from Muğla and Datça to the east, Turkey Photography Tours sunbathes photographers on the warm beaches of the Mediterranean Region, immerses them in their bays, and takes them around ancient cities that are hidden among magnificent lakes, waterfalls and canyons. 
Turkey Photography Tours takes the photographers drop by drop to the beach from Manavgat Waterfall in Antalya, flies the turquoise water over Salda Lake, whose glamorous beauty can be seen even from space, and runs around in white with the magnificent sight and smell of lavender fields in Isparta. 
Turkey Photography Tours, which gives you the opportunity to take a breather in Olympos, Manavgat, Kekova, Kemer, Side, Köprülü Canyon and Tahtalı Mountain, flies you over the mysterious beauties of Cappadocia with hot air balloons and takes you to Erciyes Mountain from Ihlara Valley and Salt Lake. 
Scrolling on white snow in Erciyes, one of the peaks of Anatolia, Turkey Photography Tours takes photographers to the highlands of the Black Sea, which are lost in the clouds, revealing the magnificent harmony of green and blue.  
Endless Shades of Green in the Black Sea
Turkey Photography Tours, which gathers tea with the hardworking people of the Black Sea in its tea gardens, walks with your knees shaking in Ayder Plateau, Uzungöl, Hamsilos, Sürmene, Fırtına Valley, Çoruh, Virgin Mary Cathedral, Rize Castle, Zilkale, the symbol of the Black Sea.
Turkey Photography Tours, which takes you over the Ovit Mountains and through the Kop Passage, brings you the historical and cultural sights of Erzurum, Ağrı, Iğdır, Kars, Erzincan and Ardahan, over the green peaks, lakes and waterfalls of the Eastern Anatolia Region, over the endless white mountain ranges thus taking you to invaluable riches. 
Mount Nemrut and Mardin 3 Religions Together
Bringing photographers from Lake Van to the ethereal environment of the Southeastern Anatolia Region, Turkey Photography Tours distributes bread to fish in Urfa Balıklı Göl after showing them around many ancient cities and the streets of Mardin where hymns of different religions are sung.
Watching the sunrise and sunset from among the gigantic statues on Mount Nemrut, Turkey Photography Tours terminates your short tour at the Ulu Mosque in Diyarbakır.
Every corner of Turkey is full of fascinating, historical and natural beauties. Turkey Photography Tours gives you the opportunity to make these amazing photo frames endless.
Turkey Photography Tours not only gives you the opportunity to have a dream holiday, but also allows you to return home with a rich treasure like Evliya Çelebi's Travel Book.
Turkey Photography Tours is strongly recommended for  photography enthusiasts with a tiny list of places for private photography.
Turkey Photo Tours lists watching the sun set among the huge statues of Mythological characters such as Apollo and Zeus on Mount Nemrut in Adıyaman, which is on UNESCO's world cultural heritage list.
Knowing that you don't have to go to Egypt when you want to shoot in a desert atmosphere, Turkey Photo Tours photographers take you to Antalya Patara Sand Plain's thin, desert-like sand dune warmed by the hot sun.
Turkey Photo Tours takes photography enthusiasts to the past among 3,000-year-old churches, mosques and monasteries in Mardin, one of Turkey's mystical cities with the architecture and culture of Southeastern Anatolia.
Turkey Photo Tours draws your attention to Diyarbakır, Batman, Şanlıurfa, Malatya, Adıyaman, Gaziantep, Mardin and Antakya, which could be the perfect outdoor photography studio in the Southeast.
Turkey Photo Tours enlists Hasankeyf, Harran Plain, Mardin Houses, Balıklı Lake, Halfeti Lake, Antep Bazaar, Zeugma Mosaic Museum, Dara Ruins, Antakya Castle, Perre Ancient City, Zincirli Bedesten into your agenda.
Turkey Photo Tours, which takes photographers to Suluada, which is no different from Maldives, off the coast of Adrasan, with its deep blue sea, clear, and covered with fine white sand, definitely takes photographers to climb Olympos, Kekova, Kemer, Manavgat, Köprülü Canyon and Tahtalı Mountain.
Cappadocia, the Fairy Chimney of Photos
An indispensable part of Turkey Photo Tours list is Cappadocia, one of the most visited centers in Turkey. It takes you to the Sunset Hill with the magnificent view of Cappadocia and fairy chimneys, which are volcanic formations of thousands of years. Turkey Photo Tours takes a balloon tour in Cappadocia and tours underground cities, fairy chimneys, and thousands of years old cave hotels and hills.
Turkey Photography Tours highlights the historical Şirince, surrounded by vineyards and olive groves, in the Selçuk district of İzmir, famous for its Ephesus ruins.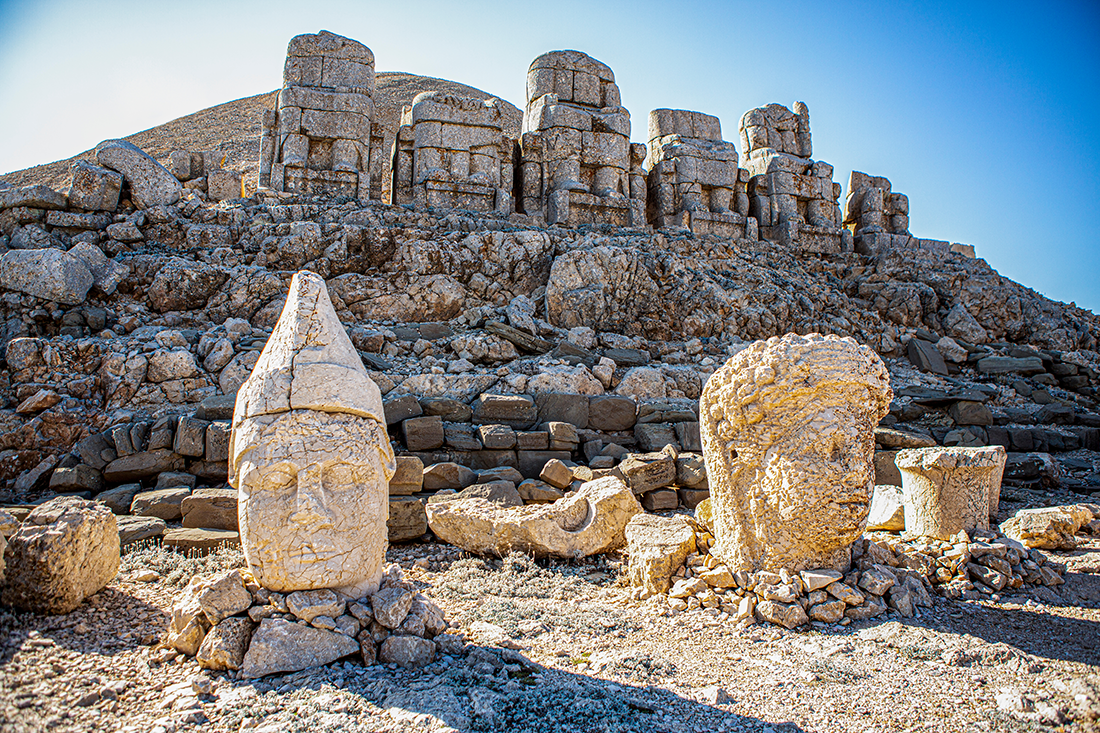 Lycian, Roman and Byzantine Civilizations
Turkey Photo Tours takes a holiday in Olimpos, the historical buildings from Lycia, Roman and Byzantine civilizations, together with Şirince, which reflects the 19th century Anatolian architecture, and shows the fire that has been burning for 3 thousand years in Çıralı.
Turkey Photo Tours shows the stone streets, white houses and bougainvillea inside the castle in Izmir/Seferihisar-Sığacık Sakin City, taking a tour of Kayaköy, once the most vibrant quarters with hundreds of abandoned houses and churches. He buys olives and black-eyed peas at the local produce market. Reflecting the blue of the Aegean, the blue catalog of the Aegean right next to it, and its colorful life centers, Marmaris is among the priorities of Turkey Photo Tours list.
Green Bursa is Another Beauty in Photos
It shows the sea, with plenty of oxygen, different buildings and houses like children running to the tiny beach in Tirilye of Mudanya, Bursa. Turkey Photo Tours will fly you like butterflies in Bolu Abant, Ömerci and Sinekli Plateau, where the lake view embraces the forest, the peacefully singing trees of the Black Sea plateau Artvin Karagöl, the green catalogue.
At Samandere Waterfall, it makes the rattle and rattling of the water falling fearlessly from meters high make you feel to your bones. Salda Lake, whose beauties can be seen even from space, asks you to place magnificent photographs of Turkey's Maldives among the treasures you collect.
Balat, the Global Cultural Heritage of UNESCO 
It asks you to describe how people who believe in the three major religions, Islam, Christianity and Judaism, live together in peace. Turkey Photo Tours places in your mind the UNESCO World Cultural Heritage of Balat, which has the character of old Istanbul within the city walls. 
Purple Lavender Gardens
Turkey Photography Tours would like to add Edirne Lavender Gardens and Isparta Lavender Fields to your album, where a purple world is arranged from brightest to darkest.
Turkey Photo Tours takes its photographers to İzmir, Alaçatı, Çeşme, Foça and the ancient city of Sard, Çeşme, Şirince, Ephesus, ancient cities after a race with giant turtles on a beach called Ölüdeniz, which is the liveliest and most wonderful in the world.
Turkey Photography Tours, which has prepared a very delicious and exciting menu for photography enthusiasts, lovers and lovers, has of course prepared a list for Istanbul: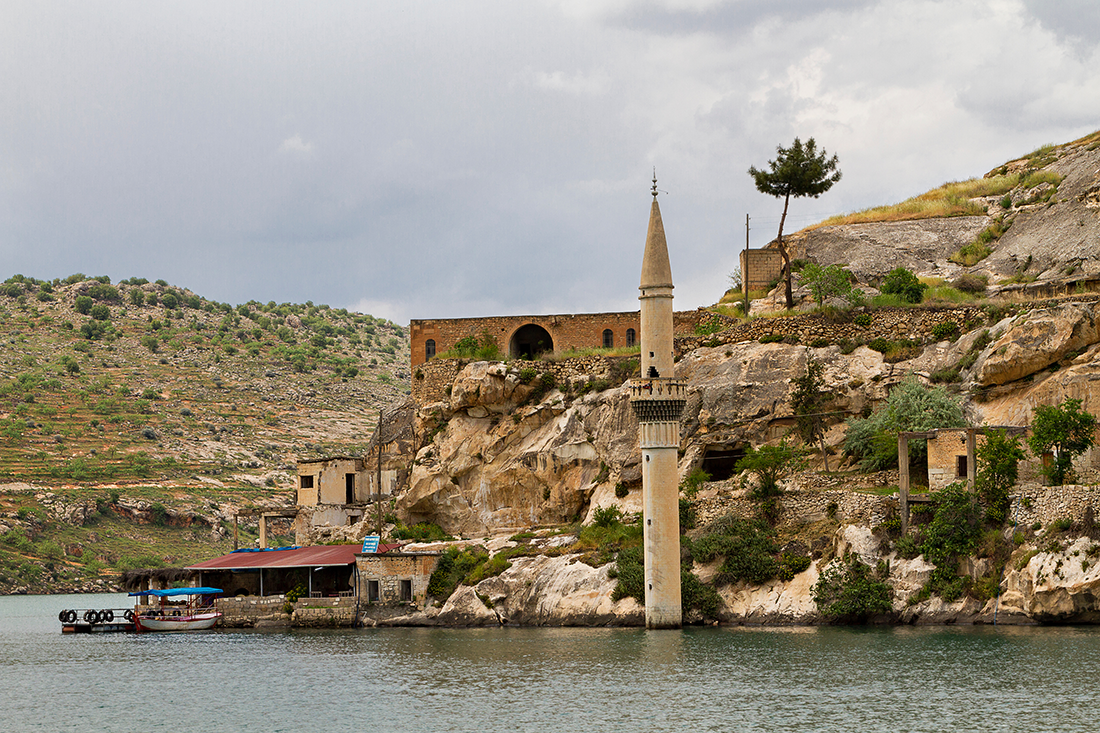 Istanbul, the Starting Point of Turkey Photography Tours 
The Blue Mosque should be the most magnificent photo in the photographer's album. Turkey Photography Tours, which launches its photography activities in Istanbul with the Blue Mosque, passes from there to Hagia Sophia with its magnificent view, which carries the different scents of history that greets you from beyond the ages.
Basilica Cistern with a completely different visual, different mystical environment and incredible architecture.
Of course, it immerses you in the color riot of the Grand Bazaar.
Palaces and Turkey Photography Tours
Turkey Photography Tours, which does not leave Topkapı Palace without showing its photographers, definitely included Dolmabahçe and Yıldız Palace on its list. 
Ortakoy Connecting Europe to Asia
Turkey Photography Tours offers photographers a bridge, a mosque and a sunset farewell to the photographers in Ortaköy for you to see the most beautiful view of the bridges that connect Istanbul, Anatolia to Rumelia, and Europe to Asia.
Turkey Photography Tours and Galata Tower
Turkey Photography Tours, which takes photographers to the Galata Tower to see 360 degree panoramic view of Istanbul, takes them on the nostalgic tram and takes them around the historical buildings. The history of Istanbul shows the Maiden's Tower from Salacak, after Balat, with its colorful old houses.
Turkey Photography Tours, which introduces Galata Bridge Fishermen and Eminönü Fish Bakers and gives them a taste of bread, presses the shutter for the beauties in Emirgan Grove, the symbol of the tulip season.
When Istanbul photos are mentioned, except Turkey Photography Tours strongly recommends Sultanahmet, Hagia Sophia, Topkapı Palace, Balat, Grand Bazaar, Galata, Maiden's Tower; Baltalimanı, Polonezköy, Ağva, Şile and Belgrad Forests.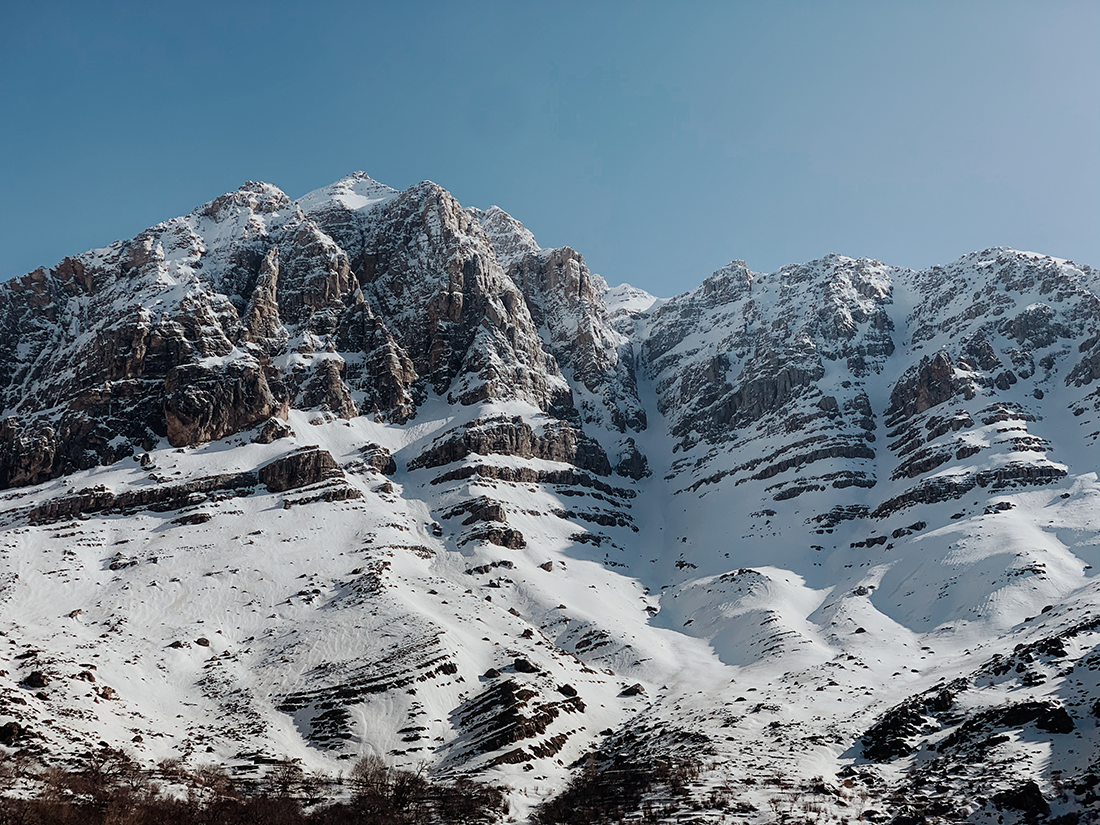 Gorgeous Poses for Photographers
As in the song, every corner of Turkey is heaven, with different beauties smiling in every inch of it, bearing the footprints of cultures that tell stories, tales and epics for nearly 10 thousand years, Turkey poses magnificently to photographers who travel mountain and hillside for photography.
Turkey Photography Tours adds another small list of these corners to your agenda:
Adana Pozantı Belemedik Village and the breathtaking view of Dokuzoluk, Hacıkırı Varda Bridge, tinsmiths and cutlery in the bazaar must be seen.
You are out of words to describe Adıyaman historical Oturakçı Market, Afyonkarahisar's historical castle and houses; Ihlara Valley in Aksaray, the stunning view of Artvin Şavşat.
Ankara Castle, Şereflikochisar Salt Lake, Antalya Serik Aspendos Antique Theatre, Alara Uçansu Waterfall, Eğrigöl, Kralkoyu are the most sought-after photography places.
Turkey Photography Tours, which opened a separate line for Balıkesir, Ayvalık and Cunda, sees the nature park islands, Ayvalık old houses, oil pressing and olive harvesting works as very valuable studios for photography.
Turkey Photography Tours, which also draws attention to Bursa, wants you to see the historical Cumalıkızık, Alaçam, Küreklidere and Saitabat Waterfalls.
In Çanakkale, Ayvacık, the City of Troy, the Gallipoli Peninsula appeal to anglers and boat fishermen. The tour also recommends that you add Sarıyayla, Güzeldere, Samandere Waterfalls in Düzce, the aesthetic houses of Odunpazarı, the rush to dry and sell pepper and eggplant in Gaziantep to your photographic treasure.
Turkey Photography Tours strongly recommends that photographers go to Giresun and watch the view of the Golden Fleece Island, the birds of the sea and the sunset, and take pictures by trekking in the highlands.
It is recommended that you go to Izmir and watch the beauties around the Clock Tower. Turkey Photography Tours is also aware that Asansör, Karşıyaka Ferry, Urban Forest, Selçuk-Efes-Şirince, Ildır, Karaburun, Sarpıncık Lighthouse, Birgi Village are places that should be on photographers' list.
Turkey Photography Tours wants you to photograph the work of people in Kahraman Maraş in the Copper Market, who shape copper and transform copper into art as well as Safranbolu Yemeniciler Çarşısı.
Turkey Photography Tours, which recommends you to make your way to Igneada Longoz Forest in spring or autumn, see the fishermen and the sunset in Beysehir Lake in Konya, the Ismil Tulip Fields, Pınargözü Cave, the Kızılören wheat fields and harvest time, and drink the ice-cold water from the soil jug.
Turkey Photography Tours, which conveys to photography lovers that it is a wonderful feeling to visit the historical streets of Mardin one by one, tells you to photograph Kasımiye and Zinciriye Madrasa, Dara Ancient City, Dayrül Zafaran, mansions and churches.
Turkey Photography Tours, offers photographers visiting the Mediterranean the beauties of Mut Yerköprü and Sunturas Waterfall, Maiden's Castle, Heaven and Hell Cave, Silifke, Taşucu Akgöl National Park, Kayacı Valley, Yazıgöl, Çinigöl, Alagöl, as well as seeing the natural landscapes of Çiniligöl, Karagöl and Çamlıyayla.
Muğla is one of the rare corners of Turkey with Aegean and Mediterranean breezes. Turkey Photography Tours offers photography enthusiasts and travelers to Muğla Fethiye, with its magnificent views of Boncuklu, Katrancı, Daily, Gemiler coves, Calis Beach, coast, promenade, Paspatur, Saklıkent Canyon, Saklıkent Waterfall, Amyntas Rock Tombs, Kayaköy and Dead-sea. It is an important reminder that
Just as thirsty people can't get enough of water, photographers will not be able to get enough of Turkey, an endless studio where they can't get enough as they travel, see and take their photos with Turkey Photography Tours.
Knowing that you can turn your passion for photography into art in Istanbul, Turkey Photography Tours prefers to give your agenda a somewhat crowded list for Istanbul.
Sultanahmet Square, Hagia Sophia, Dolmabahçe Palace, Topkapı Palace, Yıldız Palace, Çırağan Palace, Gülhane Park, Ortaköy, Grand Bazaar, Galata Tower, Maiden's Tower, Emirgan Grove, Balat, Bebek, Rumeli Hisarı, Anadolu Hisarı, Haydarpaşa Train Station, Golden Horn, Arnavutköy, Kuzguncuk, Belgrad Forests, Khedive Pavilion, Ihlamur Summer Palace, Yıldız Park, Polonezköy, Pierre Loti, Şile, Acva, Süleymaniye, Beykoz Grove, Riva, Adile Sultan Summer Palace, Çengelköy, Çamlıca Hill, Dragos Hill, Aydos Hill, Büyük Valide Han, Baltalimanı Japanese Garden.
With its historical and touristic places and natural beauties, Istanbul is like a faculty of education for photography lovers.
Turkey Photography Tours says that the atmosphere of the Blue Mosque with its historical texture and enchanting blue tiles, the Basilica Cistern, Şerefiye and Binbirdirek, the pearls of the Historical Peninsula, and the source of astonishment, Hagia Sophia, inspire photographers.  
Topkapı Palace, Dolmabahçe Palace, Yıldız Palace, Çırağan Palace tells the photographers that their magnificence reflects light to the spaces with their sparkles.
Turkey Photography Tours believes that as a palace on the shore of the Bosphorus, having served as the administrative center of an empire over 600 years, Topkapı Palace gives excitement even when pressing the shutter button, and elevates the photographer's class.
Turkey Photography Tours guarantees that wonderful shots will be taken in the coolness of the sparkling cold waters of the Bosphorus flowing from Gulhane Park, where those who leave Topkapı Palace breathe. While you sip your fresh brewed tea in the garden with the joy of the squirrels running on the walnut trees with their colorful, nostalgic and magnificent beauty, you will not only watch the wonderful frames you have added to your album, but also prepare for the shoots you will make at Alay Köşkü and Sarayburnu.
Integrating the perspective of the bridges with the mosque, Ortaköy is the place to watch the sunrise and sunset, and is the place where the sunlight dances with the photographers. 
Turkey Photography Tours and Closed Bazaar
Turkey Photography Tours underlines that the Grand Bazaar has the wealth and generosity to donate more than one album to photographers, and that photography lovers should take advantage of this opportunity.
In each of the more than 4 thousand shops, with history permeating every corner, one of the incredible photo frames opens and the other closes. It is impossible to find such a vibrant, colorful world anywhere else.
It is necessary to watch well and give the Grand Bazaar its due. It is as if there is a visual feast that never changes but changes at every moment.
Claiming that it is very difficult to fit a panoramic view of Istanbul, Asia and Europe in the same frame from anywhere other than the Galata Tower, Turkey Photography Tours presents the beauty of the magnificent view, the romance of Istanbul, the traces of time over 500 years, the headliner taking the stage at night. It draws attention to the fact that you can see it in the Galata Tower in its splendor. 
Turkey Photography Tours and the Maiden Tower
The keeper of the Bosphorus, the Maiden's Tower, where legends are surrounded by sadness and joy, there is an Istanbul within Istanbul. For Turkey Photography Tours, whatever angle you take the photo will always give you pleasure, it will never make you sad. But don't neglect the night shoot, İstanbul offers. 
Emirgan Grove with Turkey Photography Tours
Emirgan Grove is an Istanbul venue, where tulips join hands and enthuse with the songs of Istanbul, where the White Villa, Yellow Villa and Pink Villa are under the trees, among the flowers, reminiscent of three sisters watching the Bosphorus. Turkey Photography Tours makes the Emirgan Woods look like a young girl who wears a wedding dress for 4 seasons, her photograph is magnificent in all seasons. So are Beykoz and Gözdağı Grove.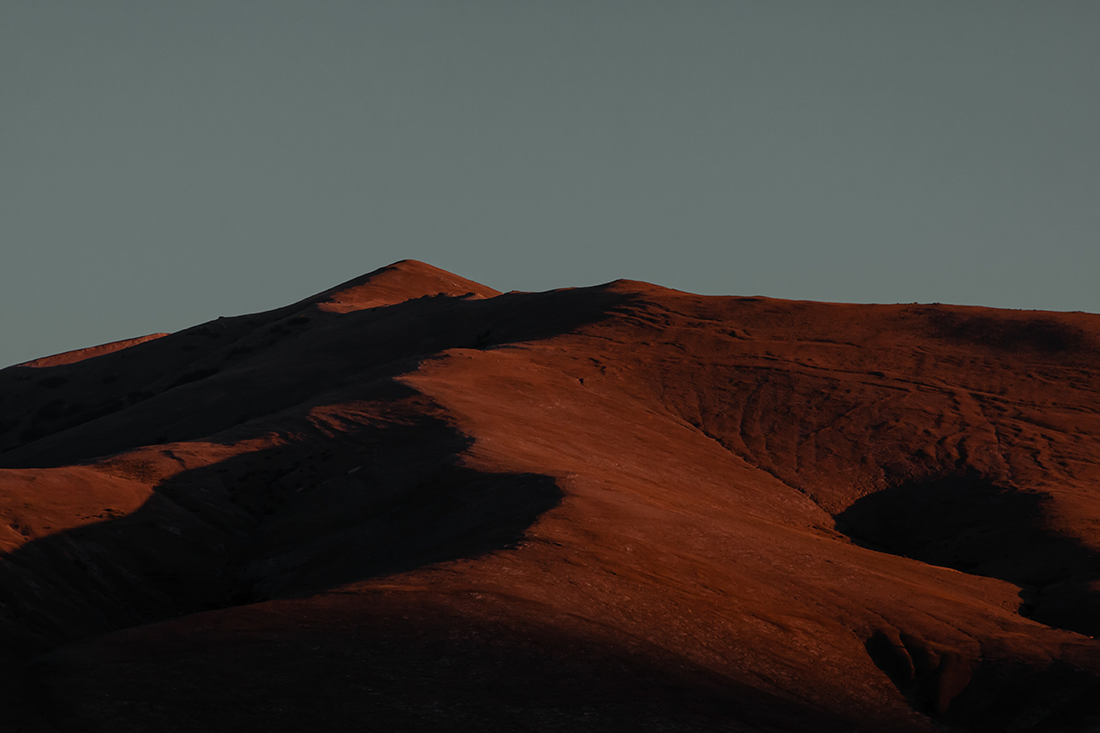 Balat, the Favorite of Turkey Photography Tours
Balat, with the historical texture of Istanbul, with its old houses, is more suitable for autumn than spring; it is like a mature, middle-aged, handsome actor with gray hair.
Turkey Photography Tours warns that Balat, where you will feel as if you were taking a stroll on the coast centuries ago, and footsteps sing anthem on its pavements, is beautiful, nostalgic, aesthetic, colorful and serene beauty any way you look at it. Fener Greek Boys' High School, Bulgarian Church, Fener Greek Patriarchate are also style buildings of Balat.
Bebek is one of the kindest places in photography. You can take wonderful pictures of the Bosphorus in its magnificent view and add unique frames to your album. 
Anadolu and Rumeli Fortress, the Two Towers of Turkey Photography Tours 
Waving to its brother Anadolu Hisarı from above, as if looking down on the Bosphorus, Rumeli Fortress provides the opportunity to photograph both the Bosphorus and the opposite shores, both upwards from the boats.
The Rumeli Fortress, which makes you feel like you are going to swim in the Bosphorus and take water with your palm when you jump, and which looks like a rosary in your hand, is one of the magnificent places for photographers.
Arnavutköy Çengelköy, Polonezköy with Turkey Photography Tours 
One of the special spots of Istanbul is Arnavutköy, which is known for its wooden mansions that resemble the holiday children holding hands and crossing the Bosphorus. That's also the case for Çengelköy and Polonezköy.
The Meeting of Sea, History, Bosphorus, Aesthetics and Beauty
Kuzguncuk, a town where the sea, history, the Bosphorus, aesthetics and beauty meet, reinforces the friendship between Turks, Armenians and Greeks, rests in the shade of old plane trees, has a peaceful climate, natural streets and houses that embrace the past, and Kuzguncuk is also special.
The Belgrad Forests, which give Istanbul the transition tone after blue to green and blow plenty of fresh air, are like a color chart with their greenery in spring and summer, and yellow and red in autumn.
Istanbul is famous for its pavilions. Chief among these are the Khedive and Ihlamur Pavilions, which have a unique Bosphorus view.
Among the places that enrich Istanbul's natural beauties, scenery, historical richness, green and blue, is Yıldız Park, which increases its wealth with Çadır Mansion and Malta Mansion.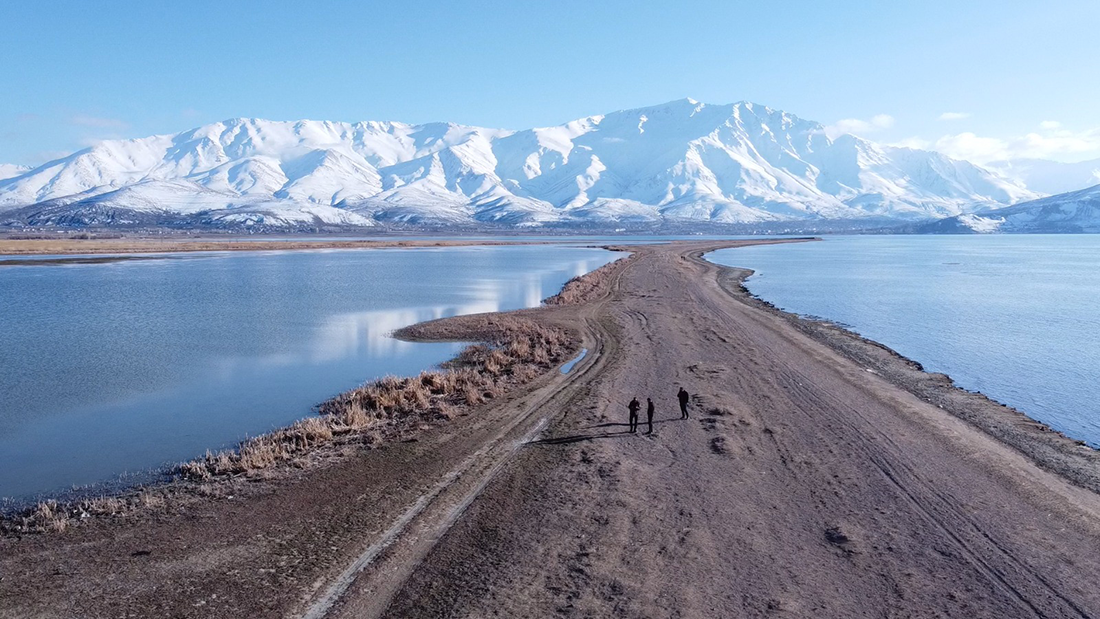 Turkey Photography Tours and Green, Blue, Sea and History
Şile, on a long beach on the rocks; Acva with its sand beach surrounded by stream and sea; Riva with its beaches, historical places, green areas and castle; Büyükada, Burgazada, Heybeliada and Kınalıada, where summer resorts, green, blue, sea and history are intertwined, are among these places.
Turkey Photography Tours and 7 Hills
Looking at Istanbul, built on 7 hills, is enjoyable for everyone, but it is specifically a wonderful chance for photographers. 
Among the must-sees of Istanbul, which offers wonderful views, are the following:
Pierre Loti Hill
Çamlıca Hill
Dragos Hill
Aydos Hill
Baltalimanı Japanese Garden
Pierre Loti Hill, from which the French poet was inspired by its magnificent view, Çamlıca Hill, which overlooks Istanbul from a height of over 250 meters, Dragos Hill, which has a bird's eye view of Marmara, Aydos Hill, which is one of the peaks of Istanbul with its 500 meters high and offers views that you will fall in love with with the sunrise and sunset, and finally Baltalimanı Japanese Garden.
tag: professional photographer, topkapi palace, turkish baths, highly recommend, tour guide, cappadocia photo tours, day trips, photo walk