Fixer in Cappadocia Film and Video Production Cappadocia.
Line Production Cappadocia
Film Production
Post Production
Documentary
Music Video
Original Music Production
Videography
FPV Drone
Aerial Videography
Video Shooting
Photography
Location Scouting
Fixer in Cappadocia; provides film and video production services in Cappadocia to international networks of film, art, image, photography and documentary producers, agencies, companies, artists and media organizations .
Fixer in Cappadocia provides infrastructure support and equipment for your film and video production needs with its expert and talented team with all kinds of culture, art, education, transportation, promotion, software, law and infrastructure.
Fixer in Cappadocia has the ability to meet all your technical demands.
Fixer in Cappadocia organizes your film and video production works in Cappadocia and prepares quality content for your project.
Fixer in Cappadocia , filming in Cappadocia and movies Filmed in Cappadocia works with the most talented and expert teams to fulfill the standards, to facilitate your work at every stage, for every solution you need.
Fixer, Production Manager | Line Maker
Nuri Corbacioglu, based in Cappadocia, is the founder, general manager and producer of Fixer Cappadocia.
Nuri Corbacioglu works with Fixer in Cappadocia International Filming in Cappadocia and movies in Cappadocia filmed in Cappadocia, TV Networks works with a team of experts in image and photography productions.
Filming Permits in Cappadocia:
For filming in Turkey and Cappadocia, it is necessary to inform the relevant institutions and get the shooting permission.
Fixer in Cappadocia obtains the necessary permissions from the relevant institutions and organizations and makes agreements for you. You will not face any problem in this regard.
Fixer in Cappadocia has been working and collaborating with relevant institutions and organizations in Cappadocia for many years. For this reason, it offers you all kinds of alternatives that will facilitate your work, increase your motivation, concentration and performance.
Filming in Cappadocia and movies Filmed in Cappadocia , TV Networks always offers you the most practical and easy alternatives for image and photography production.
Cappadocia Filming in Cappadocia and movies filmed in Cappadocia offers you the above-mentioned magnificent, unbelievable, stunning viewing spaces for your projects.
Fixer in Cappadocia introduces you to Cappadocia, researches places where you can shoot movies, suitable for your purpose, and provides security.
Fixer in Cappadocia can make expeditions in Cappadocia down to the last detail in accordance with the qualifications you want.
Filming in Cappadocia and movies from your computer, tablet, mobile phone in your country, in your office, before you come to Cappadocia filmed in Cappadocia takes you around the places you plan to work with with photos, videos and exploration reports.
Logistics and Equipment are Ready
Fixer in Cappadocia, Filming in Cappadocia and movies you plan to do, project Filmed in Cappadocia prepares the perfect team with all kinds of equipment for your shootings. Logistics and equipment are ready.
Some of the things waiting for you in Cappadocia are the production team you want, especially the cameraman, sound, production assistant you will need in Cappadocia.
Professional photographers for photography production in Cappadocia are also ready to contribute to your project at any time.
Filming in Cappadocia and movies filmed in Cappadocia According to the content of your shots, you can immediately create an expert research team that will guide you and shed light on the preliminary preparation of your work.
We provide you the opportunity to make choices by presenting the information and albums of actors and extras who know the Cappadocia region very well, who can take part in your project and will contribute to you.
In addition, we can do casting sessions without the need to come to Cappadocia in order to shorten your path in your project and to provide you more convenience.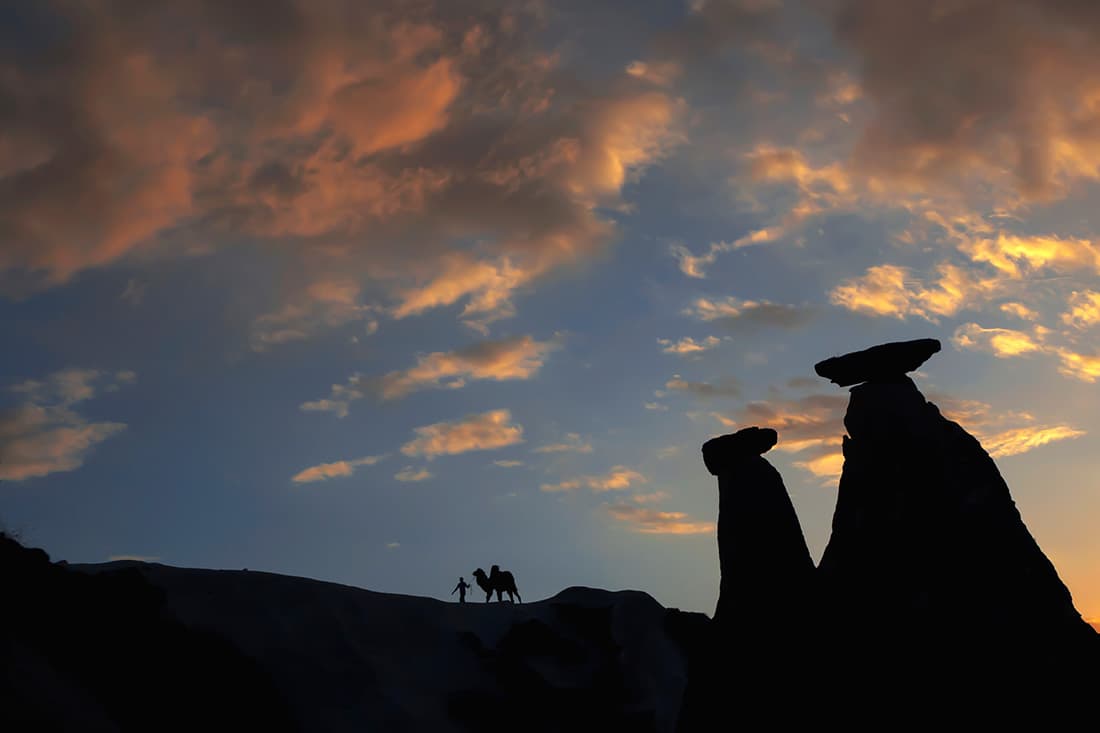 Rental Facilities
Equipment and other tools that you will use so that you do not need to take too much luggage and cargo with you.
When you plan to broadcast live in Cappadocia within the scope of your project, we can find all kinds of technical equipment, broadcasting tools, personnel, team and organization you will need.
Aerial Shooting in Cappadocia
As Cappadocia Fixer, we have licensed expert drone user personnel in Cappadocia who can shoot movies, videos and photos for your team in your project in Cappadocia. Our drone team can take aerial images from anywhere you want, with their own teams, in accordance with your project.
In Cappadocia you will meet your producer, agency and production needs with a team that shoots all kinds of shots on your behalf with a high level of talent and professionalism with Cappadocia in Fixer.
Cappadocia in Fixer sets up a solution for your every need and ensures that your shootings take place as you planned. They show effort that you will appreciate, create an environment and team spirit where you will really enjoy working together and have a lot of fun.
Communication
Contact to Cappadocia in Fixer to negotiate about any of your productions in Cappadocia.
​Fixer in Cappadocia also offers rental service for cameras, films, light equipment and lenses for the projects to be realized in Cappadocia.
You can contact us for any material you need in Cappadocia including all kinds of film, video, photography, production and live broadcast services.
Fixer in Cappadocia provides live broadcasting, live video production and web broadcasting services to contribute to your projects and meet your needs.
Fixer in Cappadocia gives you all kinds of support with its teammates who can support your projects, have the knowledge, skills, abilities, communication equipment and speak English like a native speaker. It also provides all kinds of support for your post-Cappadocia works wherever you want.
Fixer in Cappadocia provides instant support to your programs with our teammates with cameras, video mixers and playouts as you need. In addition, it also offers live broadcast support as a full staff for drone or gravity.
Fixer in Cappadocia is ready to convey your project to your followers on social media as well as providing any broadcast support you may need. It communicates your projects to your followers online via micro websites and social media.
Fixer in Cappadocia also contributes to you with offline video works such as promotional videos, interviews, short event films. Ask for it and we will do it.
We can supply drones and their users in a short time. The experienced drone team, who knows Cappadocia down to the smallest details, makes a great contribution to you and makes your job easier.
Fixer in Cappadocia in cases where you cannot attend or come to Cappadocia team shares the images it takes with you with high-level digital technological opportunities.
Fixer in Cappadocia has a staff of professional photographers in Cappadocia. We provide photo production support for all kinds of projects.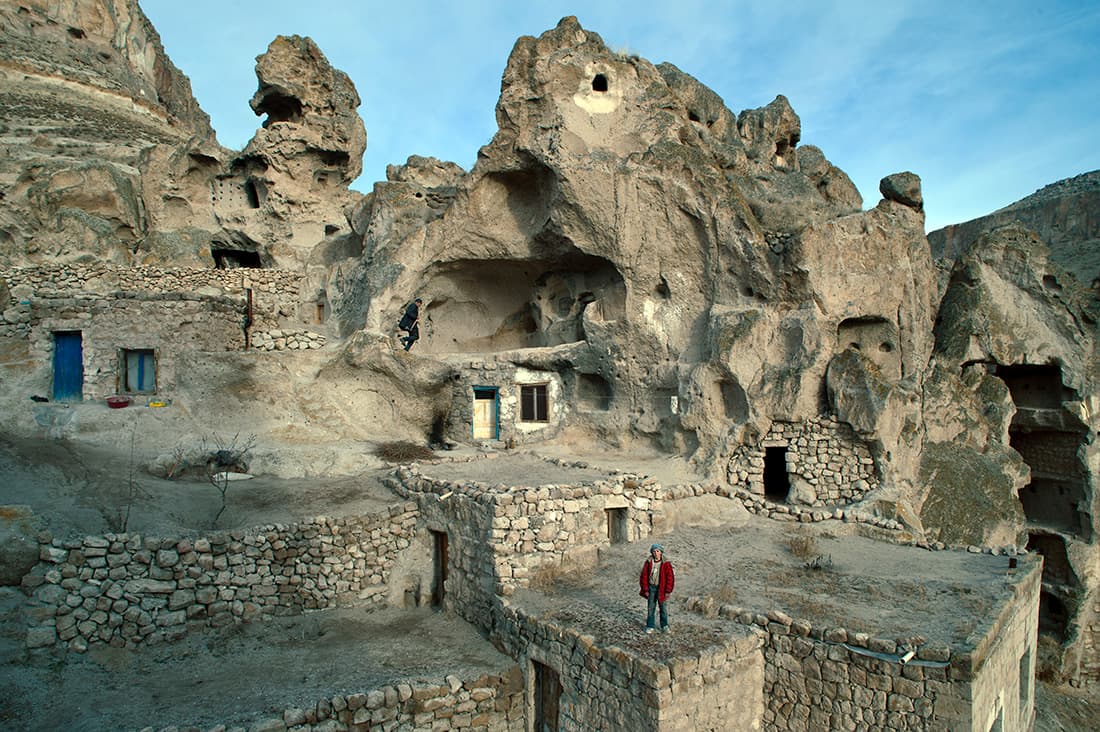 Location Scouting Service Available in Cappadocia
Location to identify the places you are considering for your project that you plan to realize. We do the scouting job in the best way. Fixer in Cappadocia , which has a high level of experience in providing you with lists; Cappadocia location Scouting offers you alternatives with its service.
Photography Equipment
You don't need to bring your photo set to Cappadocia. Fixer in Cappadocia offers you a fully equipped studio with photography and lighting equipment. We can arrange rental studios if you want. We bring you together with quality models and talented actors that will contribute to your projects.
Our production assistants, stylists, hair and make-up specialists also serve you.
Destination for fashion shoot, commercial and music video with hot air balloons.
Our company provides full scale shooting services for your video and photography projects, ranging from exploration and locating in Cappadocia to obtaining film permits.
We can assist you with pre-production and coordinate your shoot in Cappadocia, including paperwork, English speaking camera crews and local equipment.
Please contact us for all your questions regarding your production works in Cappadocia.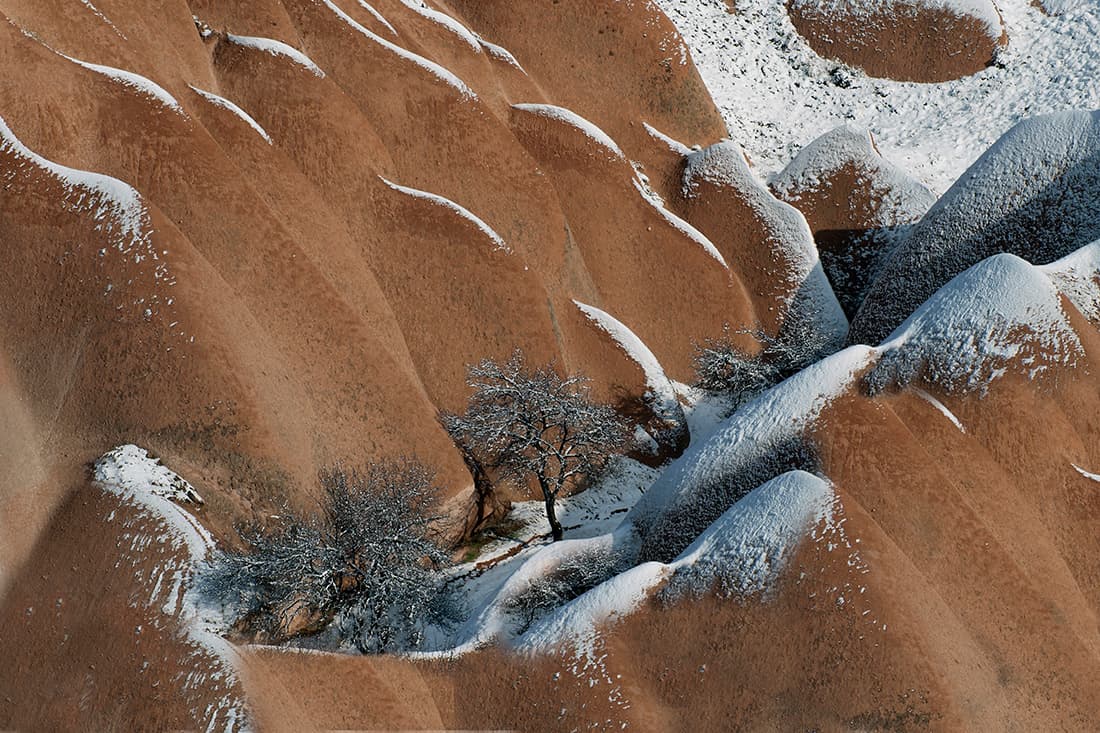 Here are the things we can do for you in Cappadocia:
Obtaining film, video and photo shooting permissions in every inch of Cappadocia,
Scouting for the location of the shooting places,
Providing camera and photography team and equipment in Cappadocia,
Discovery and selection of talented actors to work in film and photo shoots in Cappadocia,
​ Providing transportation, communication, accommodation, team and equipment support,
We can get permits for feature films, documentaries, TV shows, commercials, music clips, corporate videos, online content those who will work in Cappadocia must obtain a shooting permit. Fixer Cappadocia makes all your permit applications for you and takes your permissions.
Let's work together in Cappadocia, let's succeed together.
tag: rose valley, rock formations, early christian, central anatolia, cave hotels, national park, kayseri airport central turkey, 11th centuries, red valley, world heritage site, volcanic rock
Cappadocia , the land of beautiful horses , will be the album of the most colorful , mysterious and secret images of your life.
Cappadocia , A Breathtaking place
Cappadocia is perhaps the most different and breathtaking place you may encounter in your life.
Cappadocia is a blend of cultures where different mysteries meet you at every step.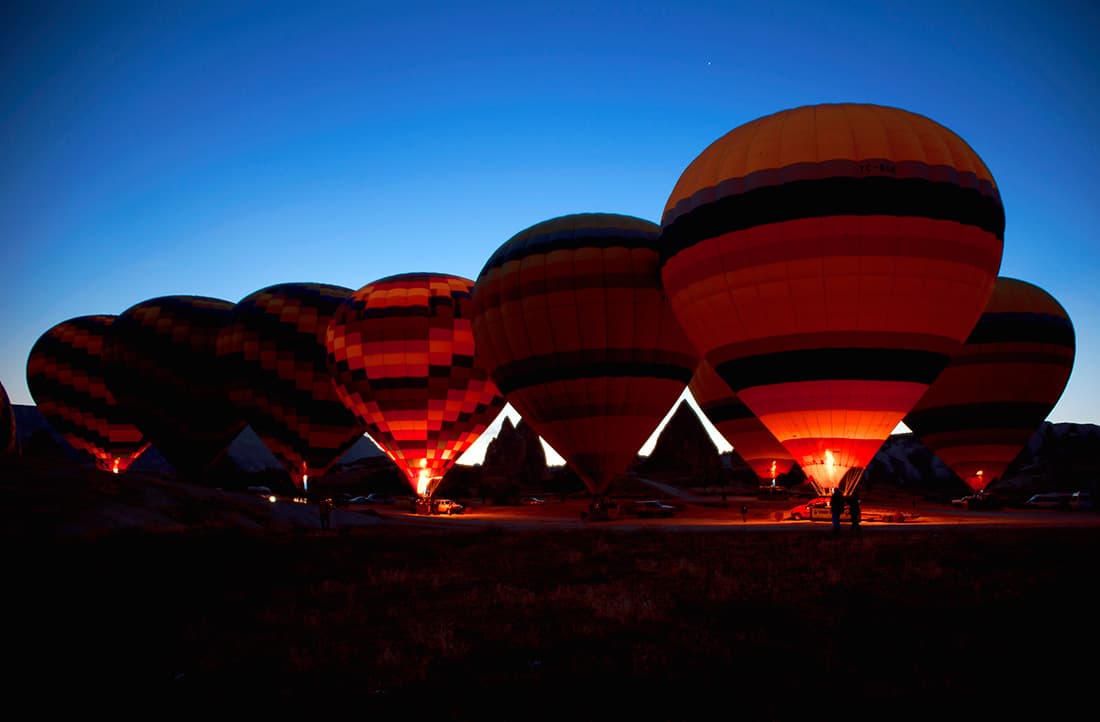 Meeting Point of Civilizations
Cappadocia is the cradle of ten thousand years old civilizations. 
Inexplicable in words, Cappadocia is the meeting place of the most interesting loves that have been experienced and lived.
Cappadocia is a place of patience where love is engraved on stones and a house is carved into the rocks for the beloved.
Cappadocia is a crystal sphere reflecting different colors of civilizations.
Cappadocia is an exotic world that still preserves its beauty thousands of years ago and awaits you.
Cappadocia is a Hollywood Movie
Cappadocia is a Hollywood movie that excites you in every second, flowing with love, mystery and ten thousand years of secrets. You are the protagonist of the movie.
Cappadocia will add colorful pages to your life and memories.
Cappadocia is the largest oasis where thousands of years of secrets and mysteries play, the winds caress the rocks, and the snow and rain kiss the stones.
A Place full of Curiosity and Excitement That Will Make You Happy
Cappadocia is the most pastel colored background of the geography where you will feel wonder, excitement and happiness at every step.
You will discover the most beautiful, soft stone places in the world in Cappadocia.
In Cappadocia, you will witness the fairy chimneys that have been waiting and welcoming their guests for thousands of years.
Tales Echoing in the Cone of the Fairy Chimney
You will hear many of the tales echoing on the cone of every fairy chimney in Cappadocia.
Cappadocia is the richest gallery in the world with its nature, legends and cultural artifacts.
You will discover yourself together with Cappadocia in this mystical and exotic place.
Suggested Filming Places in Cappadocia
In 60 Million Years Old Cappadocia you can sit back and take a picture of the works of the Hittites, Phrygians, Persians, Romans, Byzantines, Seljuks and Ottomans, and start shooting your own movies.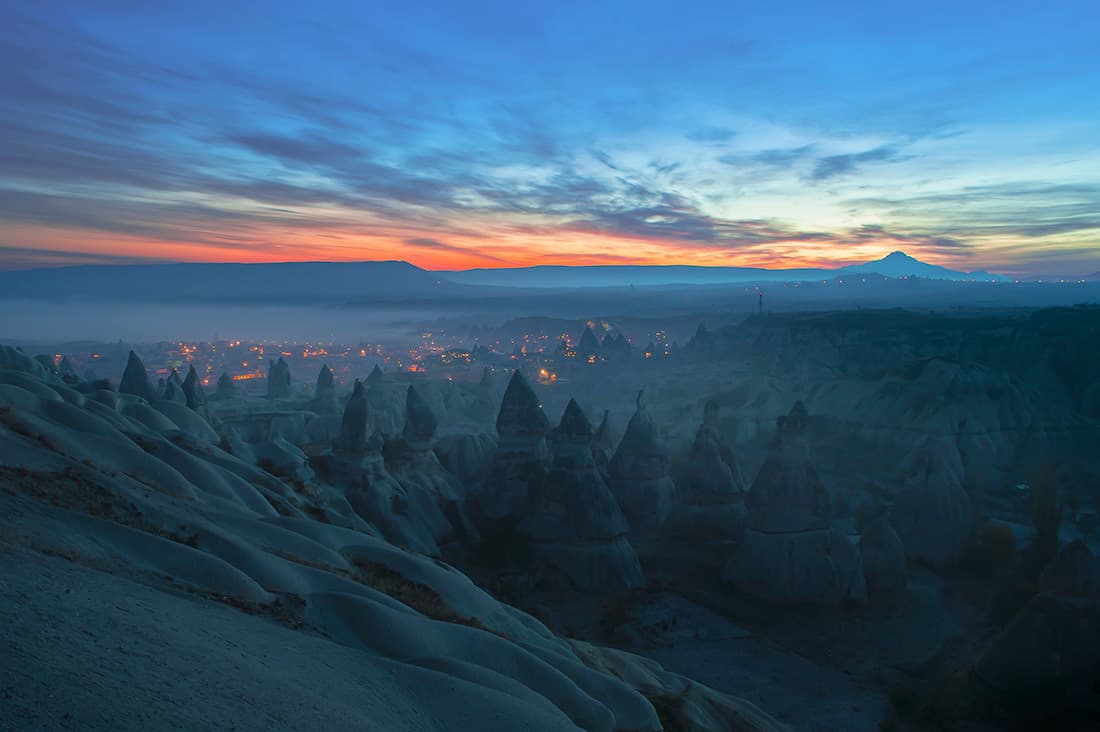 Fairy Chimneys in Cappadocia
The fairy chimneys are densely populated throughout the triangle of to Avanos – Ürgüp – Uçhisar in Cappadocia.
It is possible to view the fairy chimneys in the Love Valley in Göreme and in the Paşabağ Valley between Göreme and Avanos.
Most visited places in Cappadocia; Uçhisar , Göreme, Avanos, Ürgüp, Derinkuyu, Kaymaklı and Ihlara Valley.
The houses carved into the rocks, underground cities, churches, Uçhisar Castle, Kaymaklı and Derinkuyu Underground Cities dating back to The Roman Empire.
Avanos, Urgup, Goreme, Akvadi , Uchisar and El Nazar Church, Aynalı Church, Güvercinlik Valley, Derinkuyu, Kaymaklı, Özkonak, Underground Cities, Ihlara Valley, Selime Village, Çavuşin, Güllüdere Valley, Paşabağ - Zelve the village of traditional Cappadocia houses carved into the rocks and Cappadocia pigeon houses.
You can take exploration adventures in Cappadocia as well as horse safaris, donkey tours and ATM trips.
Places in Avanos
Zelve Open Air Museum
Underground Ceramic Museum
The world's first and only underground ceramic museum.
Özkonak Underground City
Places in Çavuşin
Valley of the Priests (Pasabagi)
Gulludere Valley
The orchard, winery and churches carved into the rocks…
Kizilcukur Valley
The most beautiful place to watch the sunset.
Meskendir Valley
Çavuşin Church
Church of John the Baptist
Places in Goreme
The center of Cappadocia.
Valley of Love
Goreme Open Air Museum
Girls and Boys Convent,
St Basil's Chapel,
Apple Church,
St. Barbara Chapel,
St. Catherine 's Chapel,
Snake Church,
Dark Church,
Carikli Church,
Buckled Church
Places in Uchisar
Uchisar Castle
It is one of the highest fairy chimneys.
Pigeon Valley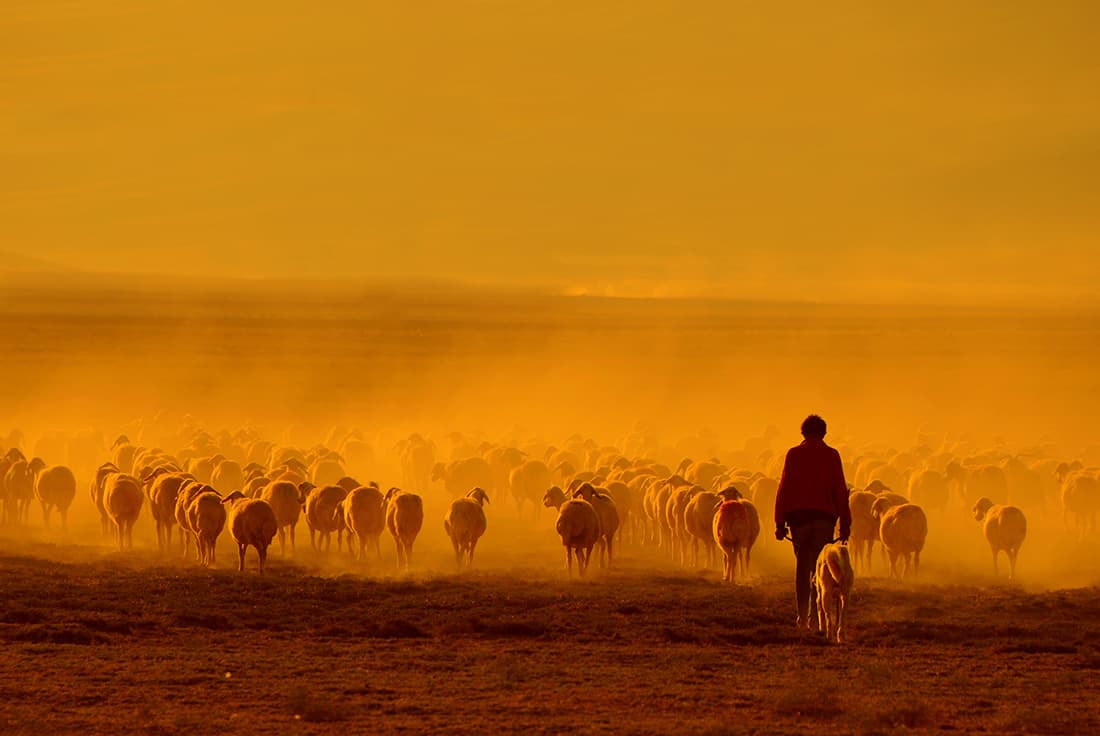 Places in Urgup
Hill of Hope
Gomeda Valley
It is famous for its pigeons.
Beauties
Three fairy chimneys, the symbol of Cappadocia, are called the 'three beauties'.
Ortahisar Castle
It is one of the highest fairy chimneys
Ihlara Valley
One of the world's largest canyons
Of the 105 churches here, 14 are open to visitors:
Ağaçaltı,
Sümbüllü,
Yılanlı
Kokar,
Prinliseki ,
Egritaş,
Direkli,
Saint George,
Karagedik,
Ala,
Bezirhane ,
Bahattin Samanlığı,
Batkin Church.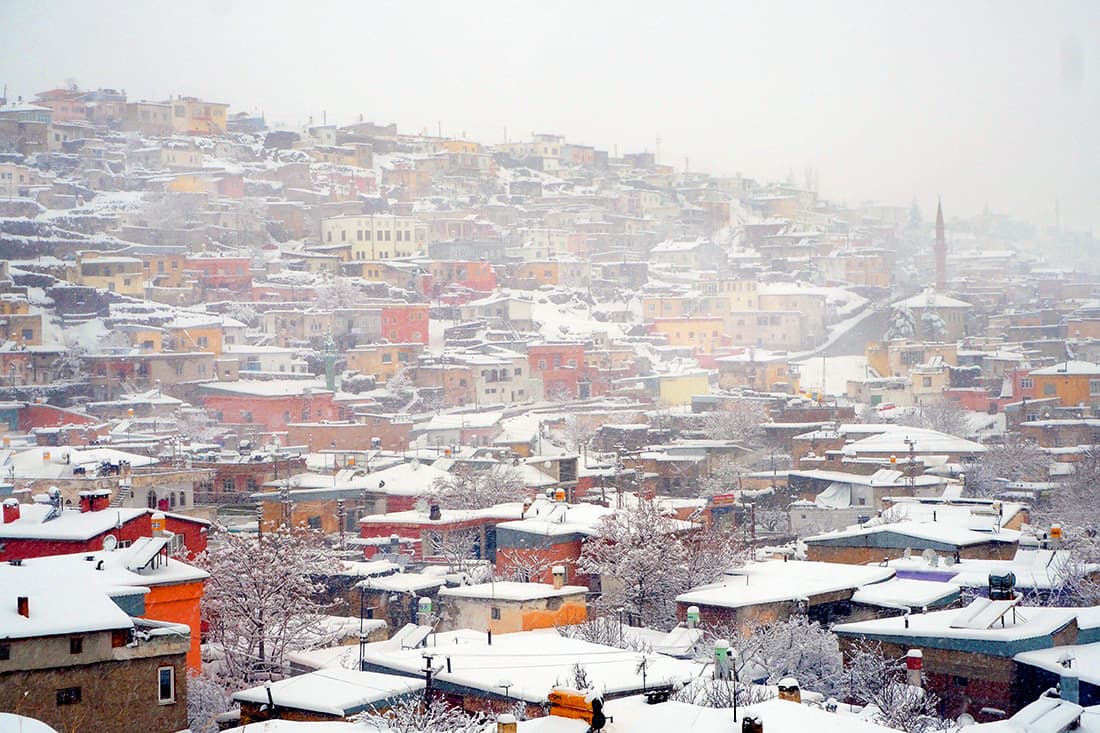 Underground Cities in Cappadocia
Derinkuyu Underground City
Derinkuyu Underground City, where 50,000 people can live at the same time
Özkonak Underground City
Storey Özkonak Underground City: It has long holes that allow communication between floors.
Kaymakli Underground City
It has 8 floors. There are rooms and halls connected to each other by corridors, wine storages, water cellars, kitchen and food storages, ventilation shafts, water wells, church large bolt stones suitable for sheltering conditions.
The floor is illuminated .
Also Recommended Places
Soganli Churches,
Soğanlı Babies,
Selimiye,
Kaymaklı,
Valley of the Roses 
Balloon rides.
Written by Nuri ÇORBACIOĞLU
E-mail:

[email protected]


Instagram: @nuricorbacioglu
WhatsApp: +90 505 469 33 59
Cumhuriyet Mah. Atatürk Blv. No: 70/4 Ürgüp
Nevşehir – Turkey

 

Equine photographer Nuri Corbacioglu is a specialist in this field.
He is known as Yilki horses photographer and is one of Turkey's most well-known photographers in the wild horse genre.